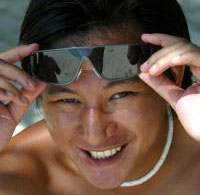 As I am a true blue Filipino myself, I have often pondered upon chances of the Philippines finally winning a gold medal in my time as well as all or any exploits of Filipinos involving the Olympics. Today I read that there is a Filipino vying for the rare privilege of carrying the Olympics torch towards Beijing next year! Marcos Antonio Torres has been trying to make a name for himself in China working at a top design firm there.
Click here for his complete profile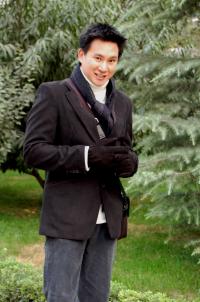 Right now he's really far behind his Colombian and American competition with thousands of votes ahead of him but I'm pretty sure with word going around the net and more votes from the online Filipino community. Marcos Antonio can realize his dream of representing the Philippines in next year's Olympic torch relay. Mabuhay ka Marcos Antonio! Mabuhay ka Pinoy! Let's help and vote for Marcos Antonio Torres!
To vote for Marcos Antonio as Olympic Torch Bearer Click here!
To see the vote rankings, Click here
.
Related storied found here:
Lester Cavestany Blog
Pinoy Ambisyoso Blog
2008 Olympics
Olympic Torch Relay
Pinoy
Philippines