In a lot of different ways, The CCTV building in Beijing, China is "the most." Costing $800 Million dollars to build, it is the most expensive building in the world. It is the most radically shaped building designed so far. For the architects & builders, it is the most technically challenging project of their lives. For a Socialist country, China sure is spending a lot for a single building supposedly for the Beijing 2008 Olympics next year though this building is not in any way a venue for sports competition.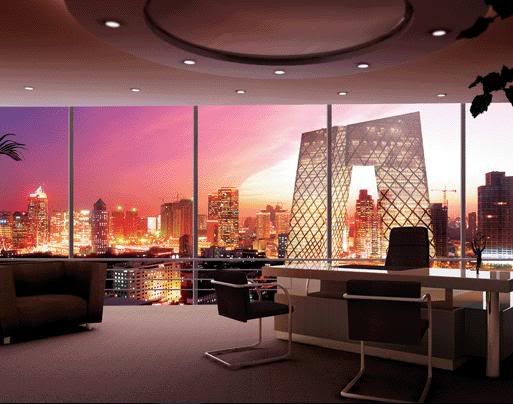 The building shaped like a letter
z
for others while some see it as 2 L's attached, is actually bulit by erecting 2 inverted L-shaped towers which meets the ends up several stories high.
A
techinal marvel that would rival the soon to be tallest building being constructed in Dubai, U
A
E. The construction has met a lot of hitches as there are people complaining about the cost of buiding the structure just for the 2008 Beijing Olympics. Nevertheless, the CCTV building in Beijing China should be completed by 2008 just before the Beijing 2008 Olympics kick-off in 8-8-2008.
2008 Olympics